Welcome to the Anime FTP Servers Page. You should be asking yourself right now... Why should I leave my beautiful/graphical browser to go to a FTP Client Program? Well, the only answer to this question is: SPEED. You can access the FTP servers via browser, but you'd better have an ISDN connection to get the files. Some of them are HUGE. (Well, I mean that.There's a file at Iczer that takes almost 150 Megs). Trough File Transfer Protocol is waaay faster 'cause you're not dealing with any graphics. It's just the archive you're downloading.
Some of the best FTP clients avaiable
CuteFTP - In my opinion the best. User-friendly interface, can resume downloads if registred....Just....Cute.
WS_FTP - Another good FTP Client. Not my favorite tough.
FTP Explorer - Not as good as CuteFTP or WS_FTP, but can resume downloads without registering.



Now, to the FTP Servers!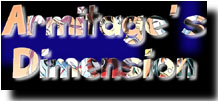 Armitage's Dimension - (homepage) The Webmaster of this site says that this is the 64th Dimension. You Know, I Agree with him. This is the best place for Anime .MP3 on the NET. It is Awesome... They have a few videos too.
The Berkeley Server - (homepage) This one's the largest Video Archive on the Internet. Try the /pub/anime directory. But apart from videos, they have images, sound files and more.

Siggy Archive (Also known as Miss Haruna's Homeroom) - (homepage) If you like Sailor Moon, this is the best link you'll find. Tons of videos. An Awesome Site.
The Venice Archive - (homepage) A cool page, with lots to see and download. Not too fast tough.
Iczer-One Archive - (homepage?) A small but promising archive.
FTP Sunet - A TCP (Venice) Mirror.
---